HTRO - Hanover Township Republican Organization

Promoting Conservative Governance

HANOVER TOWNSHIP REPUBLICAN ORGANIZATION WELCOMES YOU

Our next meeting is Monday, September 17 at Poplar Creek Public Library in Meeting Room 1 at 7:00 p.m.

Interested in learning more about our organization?

Hanover Township Republican Organization ® 52 W Briarwood Dr, Streamwood, IL 60107.  Our report is available at the 
State Board of Elections
. 

Committeeman Mike Baumer

Secretary Katy Dolan Baumer   •   Treasurer Mike Baumer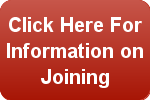 Click on the buttons below to go to the County, State, or National websites of our Party.

We are less than 100 days from the most important election of our time in the State of Illinois. For fiscal responsibility to have a chance, the Republican Candidates must be victorious! That means Bruce Rauner, Katy Dolan Baumer, Erika Harold, Jim Dodge, And Darlene Senger need your complete support to bring some sanity back to Illinois Government.

To bring conservative, fair adjudication to the Circuit Court of Cook County our three Republican Judge Candidates also need your complete support.  Gary Seyring, Christine Svenson, and Dan Fitzgerald will not legislate from the bench and will make sure our courts work for us.