HTRO - Hanover Township Republican Organization

Promoting Conservative Governance

HANOVER TOWNSHIP REPUBLICAN ORGANIZATION WELCOMES YOU

Interested in learning more about our organization?

Hanover Township Republican Organization ® 52 W Briarwood Dr, Streamwood, IL 60107.  Our report is available at the 
State Board of Elections
. 

Committeeman Mike Baumer

Secretary Katy Dolan Baumer   •   Treasurer Mike Baumer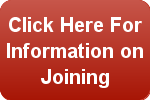 Click on the buttons below to go to the County, State, or National websites of our Party.

Lincoln Day Dinner

Thursday, September 7

White Eagle Banquets

Niles, IL