HTRO - Hanover Township Republican Organization

Promoting Conservative Governance

HANOVER TOWNSHIP REPUBLICAN ORGANIZATION WELCOMES YOU

Interested in learning more about our organization?

Hanover Township Republican Organization ® 52 W Briarwood Dr, Streamwood, IL 60107.  Our report is available at the 
State Board of Elections
. 

Committeeman Mike Baumer

Secretary Katy Dolan Baumer   •   Treasurer Mike Baumer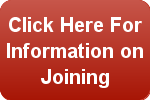 Click on the buttons below to go to the County, State, or National websites of our Party.

HTRO has finalized our endorsements for the June 28 Primary Election. Click on Elections above for all the details!

Primary Election Day Tuesday, June 28

Streamwood Summer Celebration Parade

Saturday, July 30